my Approach
My name is Bruce Johnston, and I am a Sales Representative with EDGE Realty Solutions Brokerage in Fergus, Ontario. My real estate business is centered around offering my clients a rich and complete home buying and selling experience in Centre Wellington. As your realtor, I will interpret all of the data, and help you navigate through those difficult decisions that need to be made when buying or selling a home.
Knowing that we're dealing with the most important aspects in people's lives, their home, or their investing situations, most often both; keeps us on our toes in every stage of the transaction! There is nothing more satisfying, from a professional standpoint, than helping people buy and sell their homes because it is such an important part of their lives.
my Story
With previous experience in banking and hospitality, I understand the importance of learning a customer's wants and needs in order to provide that ultimate customer satisfaction. Since the opening of my first restaurant in 1994, I have prided myself on high levels of customer satisfaction, word of mouth referrals, and repeat business by a loyal customer base. I bring those same values, ethics and determination to my real estate career.
My family and I have moved to Centre Wellington in 2001, and quickly grew to love the community we had become a part of! The hospitality, generosity and friendliness was genuine. With a wealth of local attractions, festivals, shops, community groups, and activities; there is always something to keep you busy, or help you relax!
If you are in the market to Buy or Sell a home in the Centre Wellington area, I invite you to connect with me! I'm here to help, and hope to earn your trust by providing you with valuable service and information, and by providing options and advice to help you in your home buying or selling decisions.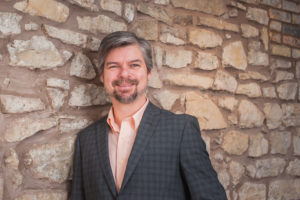 If you're thinking of making a move, buying or selling, I invite you to connect with me! As always, I'm happy to assist!
Testimonials
Dear Bruce,
I would like to thank you for all the help with the purchase of my new home. You truly went above and beyond in assisting me with all the purchasing details. I have never had such an easy and stress-free time buying a home. Your attention to details and quick responses to all the questions that I had were greatly appreciated. I will highly recommend you to anyone who is looking for a real estate agent who is tops in the field.
Sincerely, Tina R
Bruce was always quick to respond to phone calls/messages and was always flexible when booking showings.
Bruce, Just wanted to say thanks for all you have done for me! I appreciate you walking me through the process of buying a house +helping me find the perfect one. We are very happy with our new home!
Jenn
As the first time home buyer, I was nervous about the whole process but it was a pleasure to work with Bruce. He was very knowledgeable, resourceful, respectful and incredibly helpful. I would recommend him and his services very highly especially to a first time home buyer like myself. His flexible hours made it easy to maintain my work schedule while house shopping and I look forward to working with him again in the future. Thanks again Bruce.
Cheers
Zach M
Giving a big shout out to Bruce Johnston at Edge Realty. Thank you for all your help. Bruce put up with many texts and questions and a closing date tantrum and tears. He gave me wonderful gifts and even today I came home to another gift from him
🙂 If you're ever in the market to buy or sell, Bruce is your man. Happy new homeowner.
Sandi G